An Animated Series by Erika Haglund (13 x 4 min) - In development (CNC/INA)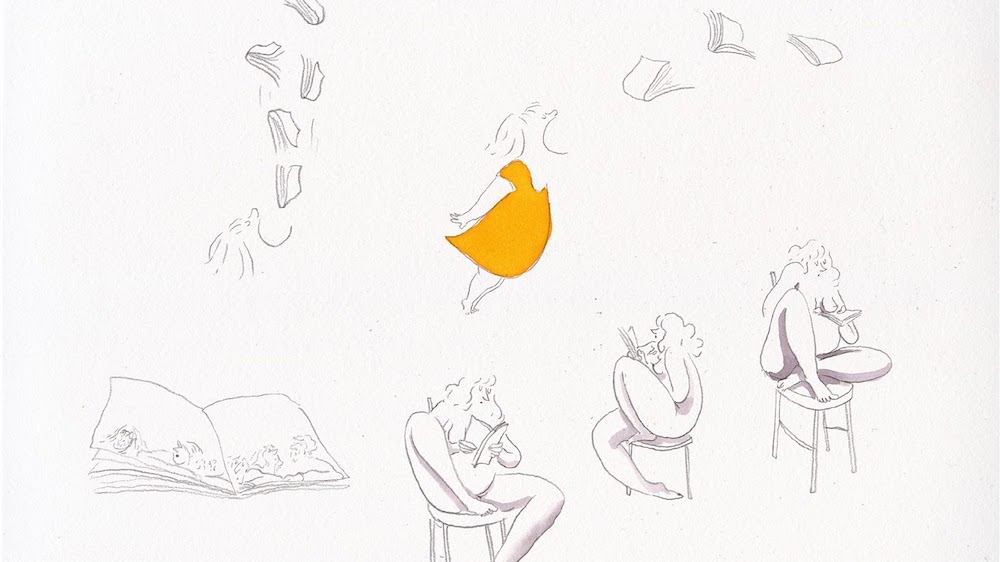 Les Petites Madeleines is a collection of animated short films poetically portraying female writers' childhoods. These bites of lost childhood give us a taste of the literary work to come. Between sweetness and bitterness, between contemplation and action, they are the moment when writing clicks.
The collection, for the moment imagined around thirteen authors that we love, but whose list only asks to be extended, is made up of four-minute films combining animation and archive images.
Created by Erika Haglund.
With the support of the CNC / Fonds d'Aide à l'Innovation Audiovisuelle – Aide à l'écriture and Aide au développement, of INA – Appel à projets INALAB, la Réunion Region, the Nouvelle-Aquitaine Region, Pictanovo (Hauts-de-France Region) and the NEF